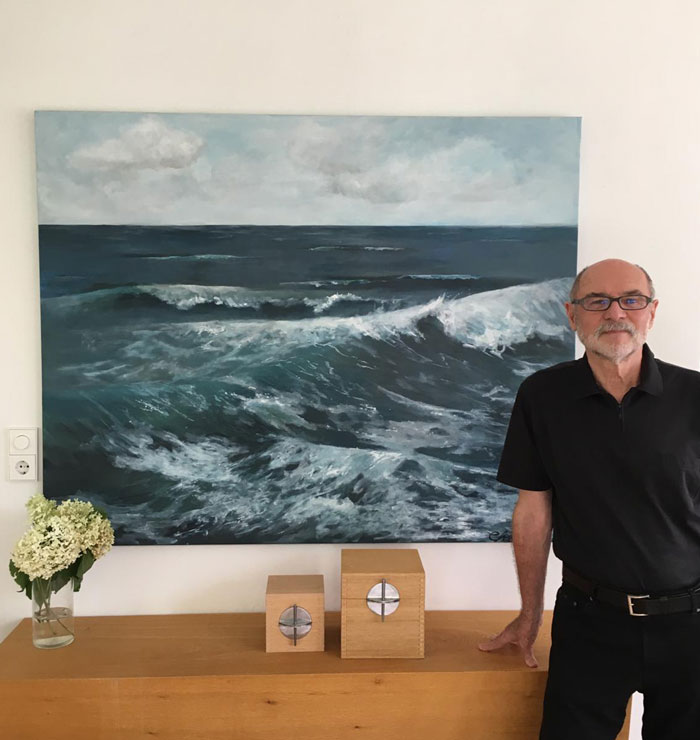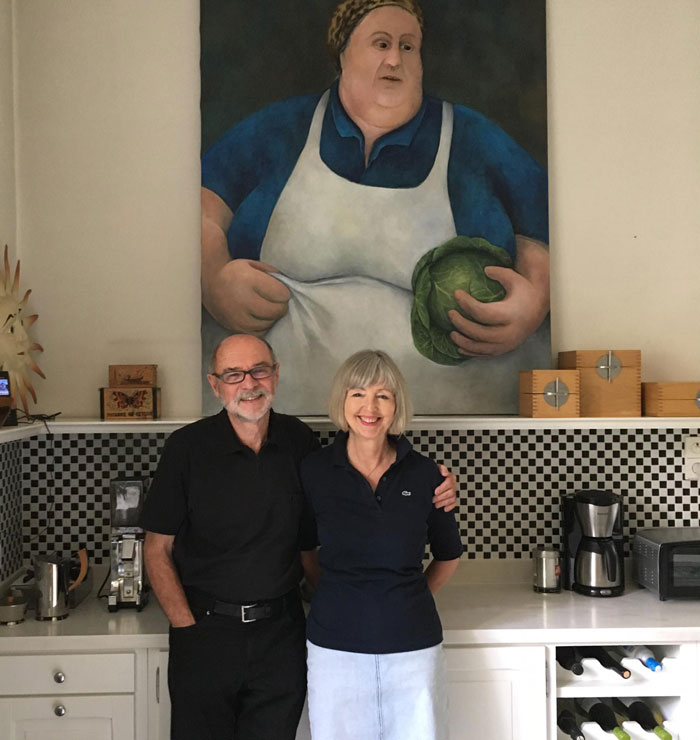 My name is Peter Maly. I create furniture for "Ligne Roset" and "Conde House" and my wife Christel is a sculptor and an artist. For years we live with Carolin Arcos paintings which give wonderful highlights also to our private home. Our guests and clients are stunned by Carolin's paintings and see in Carolin a highly talented artist and wish her all the success she is entitled for in her new gallery website.
Peter Maly studied interior design at the Detmold School of Advanced Studies until 1960.
He worked from 1960 to 1970 as a journalist and interior designer for a German decoration magazine.
He opened his own design and interior design studio in 1970.
He has worked for many years with the following companies: Anta, Behr, Cinna, Cor, Interlübke, Jab Anstoetz, Ligne Roset, Mauser, Thonet et Tonon.